Employment services for people with disability
Find the right disability employment services for your needs
What we know: 18% of Australian society have a disability either visible or invisible, so there is a high likelihood your organisation has team members with either a disclosed or undisclosed disability.
Workplace diversity is about creating a workforce more accepting and valuing of difference.
Diversity and inclusion have moved from a matter of corporate social responsibility to be a demonstration of business capability that flows through to positive business capital. Diversity and inclusion lead to the elimination of unconscious bias and to better results.
The question we need to always ask is 'does the worker with a disability have something unique to offer?'
If you have a diversity policy you need to consider:
Is it real?
Is it practical ? If not, why not?
Where does disability sit in your diversity and inclusion policy?
Does everyone live and breathe inclusiveness and the organisation's values?
Bravo Careers offers an audit service which provides an in-depth analysis of policy, process, and procedures in the workplace for including employees with disabilities. The program is proactive in changing the perception of how people with disabilities are treated within their professional environment.
Bravo Ability Services - Corporate
Our ability services program aims to encourage the inclusion of people living with disabilities within the workforce. Through the constant innovation that we apply at Bravo Careers, our goal is to battle preconceived notions about disability and to educate employers that diverse workforces that actively include people with disabilities are key contributors to any organisation's growth.
Our vision is that when we focus on talents and skills, all employees can be/will be considered in terms of what they can bring to the table allowing greater deployment of the skills and talents on offer.
Bravo Careers work with organisations to:
Bridge the gap and develop more inclusive work practices
Help establish, strengthen and maintain your professional profile
Identify the full breadth of available funding, support and information options and resources, assisting you to implement well-researched workplace changes and improvements
Become more competitive in employee hiring and engagement
Improve employee performance through the benefits of a genuinely inclusive and professional engagement process
Bravo Ability Services - Individual
Our Bravo Ability Services (BAS) program assists people with disabilities to gain the confidence and skills needed to identify their personal career aspirations and better have conversations in regard to specific workplace needs.
We understand that as with all of our clients a combination of constant motivation and improved skills will help clients with disabilities gain a competitive edge in the job market. We can help you find careers and greater opportunities where you can showcase your skill set and contribute to your professional growth.
Bravo Careers advisors work with you to:
Improve your confidence. Looking for work is just the first step. It's important to enjoy what you do and it leads to long-term happiness and success
Create a professional development plan to help you recognise and nurture career pathways that leverage off your skills and motivations
Develop greater self-advocacy and communication skills that give you confidence and knowledge to handle difficult situations
Assist you in gaining a better understanding how to remove barriers
Understand the full breadth of available funded programs and networks that provide ongoing assistance and integrated support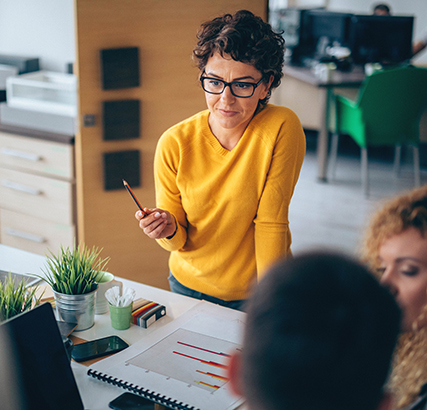 Find the right services for your needs
Bravo Careers are your partner in career and professional development coaching. We encourage you to be curious about your needs, explore our services and reach out to us. We will be delighted in speaking with you.