Executive coaching services
Develop your leadership skills
Bravo Careers executive coaching team help you identify and develop your full potential. We know that open communication is vital – combined with your willingness to create and embrace positive change.
Developing your executive leadership skills and qualities is key in allowing you to empower your organisation and workforce in achieving their goals. Bravo Careers executive coaching programs will allow you to become a respected leader and teach you about responding to organisational challenges in a way that has creates growth for your team so they perform well and meet their goals.
Additionally, through our guidance in executive coaching, you will learn how to recognise and retain top talent in your industry, giving you the power to steer your organisation towards absolute success.
Executive coaching for organisations
Bravo Careers executive coaching program will give your organisation the ability to initiate processes, identify and manage the champions in your organisation and optimise organisational performance. How? By championing and working with your executives on their leadership style, communication and management techniques.
Plus, when your organisation evolves into a well-oiled engine fuelled by top performers, it will also help you attract new talent that can contribute to its growth and further success. Bravo Careers executive coaching and personal development plan provides you with assessment criteria, tools and processes for establishing a performance-based culture where success is celebrated.
Executive coaching for the individual
Bravo Careers executive coaching program will help you cultivate a champion's approach towards career and life. Champions provide the motivation for others to succeed especially if others see this success applauded and celebrated. To succeed in your career and as a leader, you must first lead the way with a positive attitude and confidence.
Bravo Careers identifies your needs and motivation for change and when these intersect the opportunity for insight and growth will come to light. Most importantly, our executive coaching and personal development plan will assist you in your desire to take control of your career.
We help you achieve this in a number of meaningful ways:
Ensuring that you have the confidence and skills to value, manage and nurture relationships – at all levels
Encouraging and inspiring focused dialogue with your employer to ensure greater engagement at work and greater chance of positive career development
Increasing the level of self-awareness and providing greater clarity in your professional profile
Developing personal planning strategies within your work environment Improving your communication skills, including impressive conversational techniques and targeted approaches to networking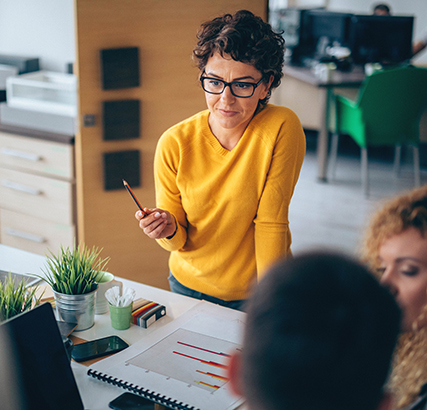 Find the right services for your needs
Bravo Careers are your partner in career and professional development coaching. We encourage you to be curious about your needs, explore our services and reach out to us. We will be delighted in speaking with you.