Our career consulting services
If you have questions about where your professional life is taking you, you are not alone. At Bravo Careers, we deliver accessible, relevant and grounded career consulting services across Australia, New Zealand, Asia, Europe and India. We have been providing career consulting services since 2009 and have extensive experience in supporting clients with their career goals. Our career consulting experience isn't limited to one particular field or business area as all of the work we do is enriched and informed by our diverse range of clients.
No matter your industry, we can consult with you to help you further your career and provide you with a custom-tailored solution to any career-related issues you may be experiencing, regardless of your current employment status or position.
Years of experience have taught us that compassion, understanding, and tangible solutions truly work and are the key to helping our clients move towards their career goals. We incorporate a wide variety of coaching techniques, motivational approaches and learning methods into all of our programs, tailoring our approach to our client needs.
Call or email us to see how the Bravo Careers team can help you and get one step closer to achieving your career goals and to continue your journey with the expert support of our experienced team.
Learn more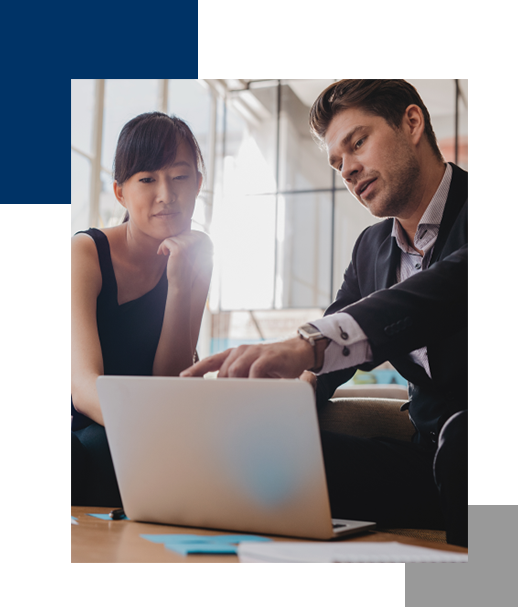 Find the right services for your needs
Our services are tailored to your specific needs - whether you're an individual, a director or an organisation
Explore all services
At Bravo, our purpose and work with you is to create champions and applaud your success. Explore and access our comprehensive services, including Director Pathways, Career Development Programs, Outplacement, Employees with a Disability and Leadership Development.
Our trusted partners
Partnerships are key to success, Bravocareers recommends these partners to develop your career ambitions and networks.
People we recommend
These businesses are at the top of their game and can be called upon for trusted support, advice and service.
Words from our clients
Bravo Careers assisted me with working out exactly what I wanted and needed in my professional life. I was able to articulate exactly what I do in my job, what I want to do and how will I facilitate the changes required. I have now found a work/life balance that has done wonders for both my physical and mental health. I feel much calmer at work and even my family has noticed the changes at home.
IVANKA G – Executive Assistant, National Produce Supplier
I participated in the Director Pathways program, a very positive experience that bore fruit and has given me increased confidence to identify and pursue opportunities. I continue to greatly value Dale's wisdom as a mentor and advisor.
BERNIE D – Director, Chair, Executive
The services provided to our people was expert in advice and best in class for service. Dale and his team were always available and provided expert support and advice to the employees as well as the organisations leadership. Bravo Careers provides great value to the business and our people highly valued the Bravo team and the program and especially the outcomes for the participants. We will re-engage Bravo in the future.
CARL P – Group Manager, HR and Business Services, Agribusiness
Dale's coaching style is characterised by integrity, trust and respect for the individual, a clear performance improvement objective (the coaching purpose) and persistence. I benefited enormously from Dale's coaching as he created an environment of permission to share very honest and often uncomfortable reflections, while always providing a path to improved performance. I unreservedly and enthusiastically recommend Dale as a coach.
MICHAEL G – Non-profit Board Advisor and Member
It is great to have a partner who we view as an extension of our HR team. We know it is not a one size fits all approach, but each individual is treated as such - an individual. It is with ease and comfort that we refer our employees and leaders to Bravo for career counselling and individual coaching as part of our career transitioning services to our employees and leaders.
NICOLETTE B – Head of HR, Multi-national conglomerate, Industrial Manufacturing
I engaged Bravo to provide career planning advice and a pathway for my future following my decision to retire from a 33-year career, the last 14 years as Australian Managing Director of a global market leading manufacturer. Through the many discussions, recommended readings, and the Directors Pathway program which I thoroughly enjoyed doing I developed a comprehensive portfolio of 100 pages of background docs which I am now regularly using as a useful and effective reference base. I always left our meetings feeling challenged but also with a higher level of confidence and a kick in my step. I highly respect and recommend Dale as a coach. There is a unique Greek word "Philotimo" which very well describes his virtue and values.
PETER G – Company Director
Our organisation has achieved a significant shift in its performance over a short period of time, and the Board is pleased to acknowledge the CEO for this. The Board also recognises the CEO was assisted in no small part by the professional development programme provided by Bravo. On behalf of the Board, I am pleased to recommend Dale and Bravo to anyone who may be considering the services they provide.
TERRY R – President and Chair – National Board
What lies at the heart of how Dale and Bravo operate, is their desire to serve. Their approach to adding value to their clients is extraordinary and this is what separates them from other providers. Whilst Dale is engaged to deliver a program or service, he delivers so much more. His uniqueness and ability to recognise what is needed sees him deliver more than what is expected time and time again. I have worked with many organisations, coaches and organisational development consultants over the years, but I have to say that working with Dale and his team at Bravo is truly inspiring and energising.
HELEN L – People and Development Manager, Victorian State Government