Leadership
Gender Equity – why we need to think differently about it
Why we need to think differently about gender equity – especially in the wake of Afghanistan August 2021
It's not as if the idea of gender equity is a new concept, so why is it taking so long for it to be become a reality in every aspect of life and in every country in the world?
I could quote the statistics to you about how there is no gender equity in reality. Ok here goes…The Global Gender Gap Index benchmarks the evolution of gender-based gaps among four key dimensions (Economic Participation and Opportunity, Educational Attainment, Health and Survival, and Political Empowerment) and tracks progress towards closing these gaps over time. On its current trajectory, it will now take 135.6 years to close the gender gap worldwide.
Australia sits at number 50 in the global index of 156, which has Iceland as number 1 and Afghanistan as number 156.
It's been done over and over again, and I'm getting tired of trundling out the so called "business case" for equity, but in a snapshot here it is again:
Improving bottom line

Enhancing quality of decision making

Promoting innovation

Attracting and retaining talent

Enhancing organisational reputation

21% more likely to have higher financial returns than their national industry median, by companies within the top quartile for gender diversity

(McKinsey and Co, 2018)

73% of the time gender diverse teams make better business decisions

(Forbes, 2017)

Diverse teams are associated with greater innovative capacity

(Gratton et al, 2007)

67% of job seekers consider workforce diversity

61% of women look at the gender diversity of the employer's leadership team

(Harvard Business Review, 2019)

There are clear reputational benefits for organisations that are serious about gender equality

(Workplace Gender Equality Agency, 2020)
The past few weeks have seen the world reeling from events in Afghanistan. I've been reading with interest the many people in the mainstream media alarmed about the devastating effect of the Taliban takeover on women and girls. The Taliban are reportedly ordering women back into their homes and forbidding girls to attend schools and women to work or study. They are reportedly actively hunting down women who have been working for women's empowerment and making threats on their lives.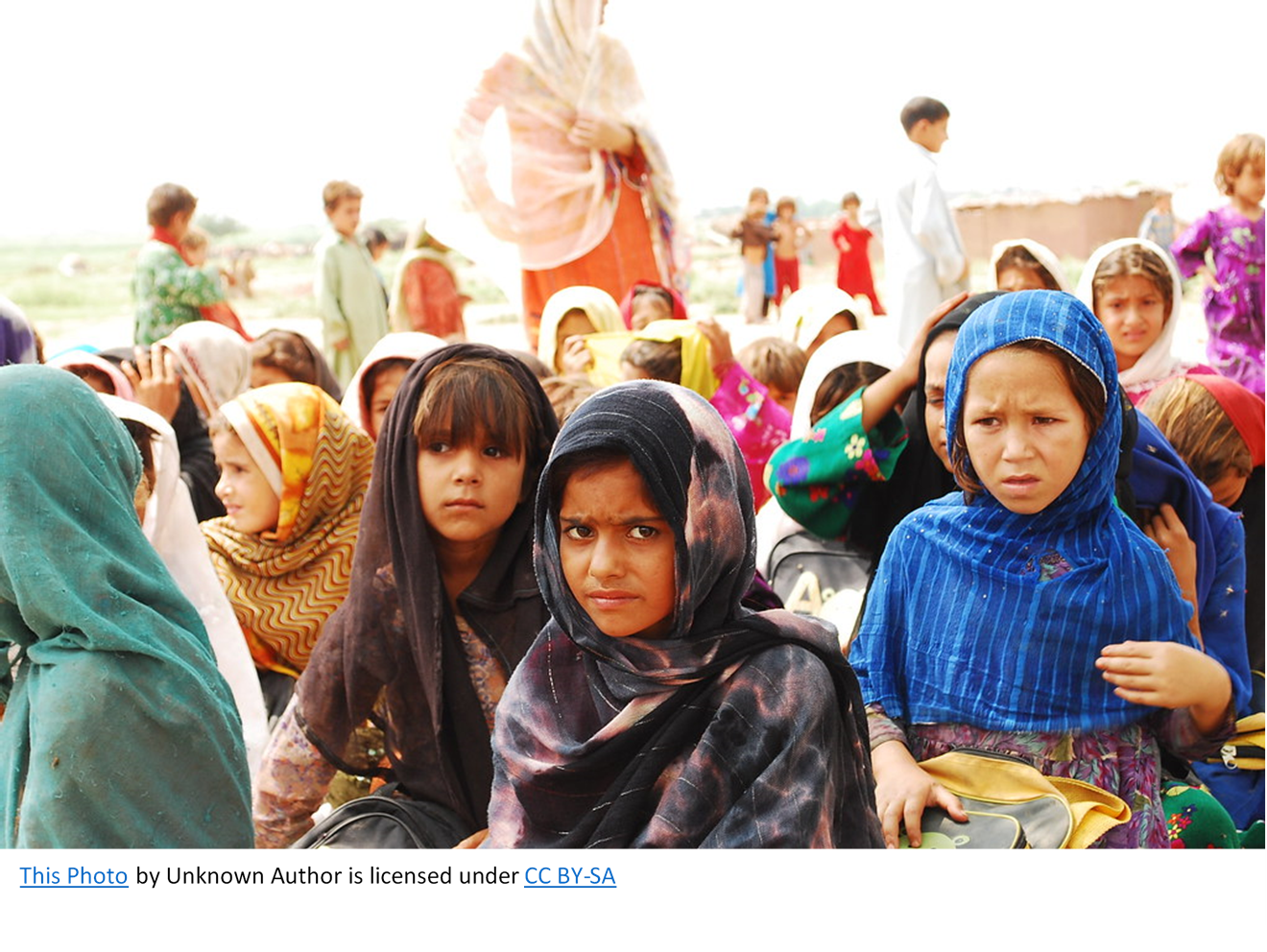 It's not just Taliban men who are doing this, however, it is ordinary Afghan men who, emboldened by the Taliban takeover, are informing on women activists and public figures. All the progress of the past 20 years to liberate Afghan women, was a very fragile platform, that was going to require at least another 20 years to solidify. Real progress was being made in the education of men and boys, to shift their mindsets to understanding the benefits to them of allowing women to contribute equally to the economy.
The public statements by the Taliban spokesperson, that women would be allowed to work and be educated under their rule "within the confines of Islamic law", are ringing very hollow right now as educated and economically active women try desperately to flee the country, or are in hiding, in fear for their lives.
Afghanistan may be a most egregious example of what happens when gender inequality underpins a society, but it cannot be considered irrelevant to inequality in our own institutions, it is just the extreme end of a spectrum.
For all its faults, Afghanistan was working towards becoming a society which valued and respected women and girls and this is being ripped away as I write and replaced with a normalised hatred of women that breeds violence and repression. What history has taught us is that this misogyny will not stay within the confines of Afghanistan but will inevitably give succour to extreme misogyny as an ideology across the world.
In the West, we have a responsibility to draw the link between this extremism and any gender inequality that we allow to perpetuate in our workplaces and institutions and stamp it out. This is the work of all people – not just feminists and women – men must step up to the plate and make it their business to identify gender inequity and prevent it.
Men, you must understand, it is in your interest to do this, so that your society can flourish.
It's not complex.